Dongle Tip Dc Power Converter Cable for D5g6m 0d5g6m Dell M3800 XPS 12 13 9350 3960 15 5930 5950 Inspiron 11 13 14 15 17 3000 5000 7000
Since about 2015, Dell laptops have moved to smaller-diameter power plugs, 4.5mm instead of 7.4mm.
If you don't want to have to chuck your old 7.4mm power supplies in the bin, then you can use this to connect on the end of your old powersupply plug, and then connect into your new laptop.
Beware that some newer Dell laptops need a high power output (e.g. 130 W) and some old powersupplies are only 45W or 90W.
The plug size doesn't tell you the power of the power supply: different laptops require different combinations. You can use a too-powerful power supply without problems, but if you connect an inadequately-powerful power supply to your laptop, you will get a warning message, and the battery may not charge (or the laptop may run in low power mode even on the mains).
Conclusion: This connector will effectlvely change the size of the plug and enable you run your laptop, but your battery will only charge if your power supply is as powerful as your laptop needs.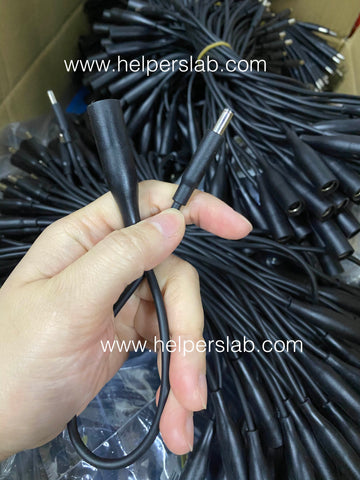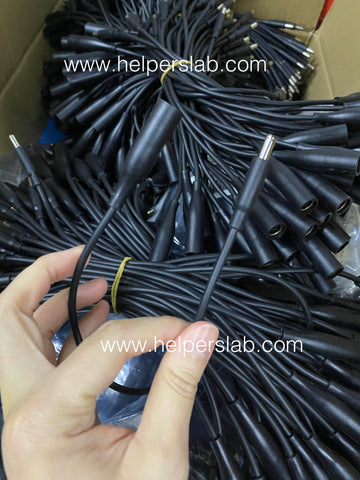 Don't worry about the old adapter processing. We provide you with the highest cost-effective solutions.AC Adapter Tip Converter Reducer From 7.5mm To 4.5mm D5G6M For Latitude, Inspiron, Precision, Studio, Vostro, XPS

Ac Power Cord Charger Laptop Adapter converts a regular Dell Latitude XPS Precision Vostro Adamo Studio Inspiron laptop charger ! With a Pin inside the tip connector !


Dell lnspiron 3148 3152 3153 3157 3158 3162 3164 3179 3180 3185 5368 5370 5378 5379 7352 7368 7373 7375 7378 7370 7380 7386 3451 3452 3458 3462 3465 3467 3468 3473 3482 5451 5452 5455 5458 5459 5481 5482 5485 7437 7460 3169 3551 3552 3558 3567 3573 3582 3585 5000 5551 5552 5555 5558 5559 5582 5583 5584 5585 5667 5755 7560 7580 5000 3782 3785 5755 5758 5759 N3451 N3452 N3458 N3551 N3552 N3558 N5451 N5455 N5458 N5459 N5551 N5552 N5555 N5558 N5559 N5755 N5758 N5759

Power cord to DELL XPS 11 12 13 321X 322X 3943 9333 9343 9344 9350 9360 9Q23 9Q33 L221X 9P33