5.5 x 2.5mm to 4.5 X 3.0mm Tip Connector Converter for ASUS ExpertBook Zenbook Pro Duo Flip Asus Zen AiO 19V 3.42A 4.7A 6.32A 65W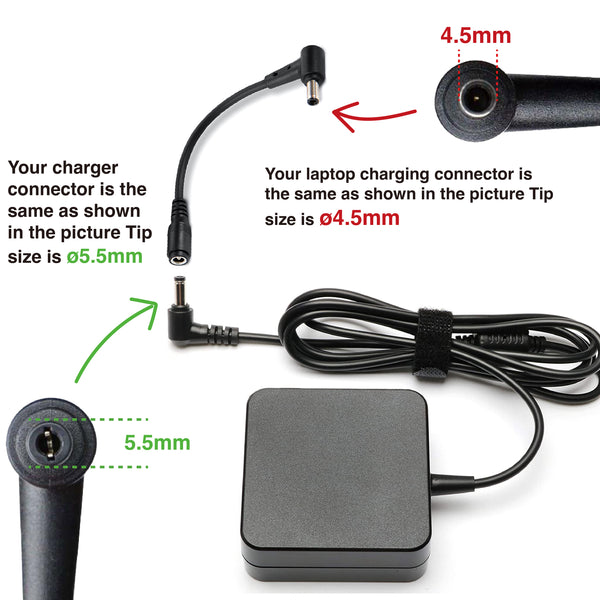 The size of the plug says nothing about the power supply: Different laptops require different combinations. You can easily use a too-powerful AC adapter, but if you plug in an insufficiently powerful AC adapter to your laptop, you will receive a warning message, and the battery may not charge (or the laptop may be in sleep mode) on the main network).
This connector will change the size of the connector and allow you to operate your laptop, but your battery will only charge if your power adapter is as powerful as your laptop needs.
If your charger has only 65W and the computer needs 90W power. The computer displays a warning message and cannot be charged. Or the computer is in sleep mode.

If your charger has 90 W and the computer only needs 65 W power. Then it can use the adapter cable.